Aidan 5 is a new independent and ambitious sci-fi web series from Room 101 Productions and it is very, very cool.
The story, created by John Jackson and Tim Baldwin, is set in a futuristic city and follows a detective as he attempts to solve the serial killing of his clones.
Directed by John Jackson, Aidan 5 is delivered in a style reminiscent of Sin City that uniquely blends sketched art and live-action to create a super-cool look and feel – kind of like watching a live-action motion comic. It is based upon a 2008 award winning 48-hr film festival short of the same name.  Watch the short now and be amazed at what can be produced in 48 hours: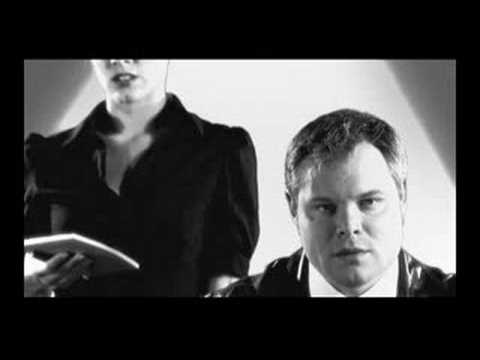 Executive Producer/Writer Ben Bays (Taylor's Attic / The Horseman), a friend of director John Jackson, was invited to the premiere of the short film and was so impressed that he turned his mind to the potential of a web series.  Bays writes on the Aidan 5 blog:
I couldn't believe what they had pulled off in just 48-hours. I left the theater that night wanting to see more. I wanted to find out why Aidan's clone went on a killing spree. I wanted to learn about the other characters we only got brief glimpses of, and I wanted to discover what else that world had to offer. Essentially, I wanted more Aidan 5.

A few months later, I approached Johnny about turning the concept into a web series. The idea was simple: follow the 48-hour model and create an entire series with no budget, an all-volunteer crew and a limited time frame. Creativity and elbow grease are the only resources.
Amazingly, the web series is precisely as Bays describes.  It's a super impressive production given life by the work of volunteers.  I'd like to say that given this and in light of a zero budget, Aidan 5 is impressive.  But really none of that has any bearing on my view – Aidan 5 is an impressive new web series regardless of what's gone on behind the scenes.
With that in mind it is difficult to single out any single element of Aidan 5 for comment. Still, despite the series being very visual, I find myself compelled to mention the music by composer Rob Johnson and the sound design by Mark Abrams.  I don't know a great deal about either of these talents, but from the moment you visit the website and throughout episode 1 the sound and the score really stand out and set the tone.  Often such elements are overlooked but in the case of Aidan 5 I feel they are both standout and worthy of mention.
Unfortunately I've found no embeddable version of the first episode, so to watch it you'll have to follow the link below:
The series is comprised of 15 episodes. Episodes will be released weekly.
Additional Links:
Aidan 5 Official Website
Aidan 5 on Twitter
Aidan 5 on Facebook
Room 101 Productions
Related posts: